Nepal was the last Hindu Kingdom. Thus, the country is decorated with many temples. While, many temples in Nepal are popularly known to many around the world, there are still quite many of which are yet, relatively unknown. There are many powerful and historical temples in Nepal which is yet not very popular. Hence, here is the list of 10 Lesser Known Powerful Temples in Nepal.
1. Barahakshetra Temple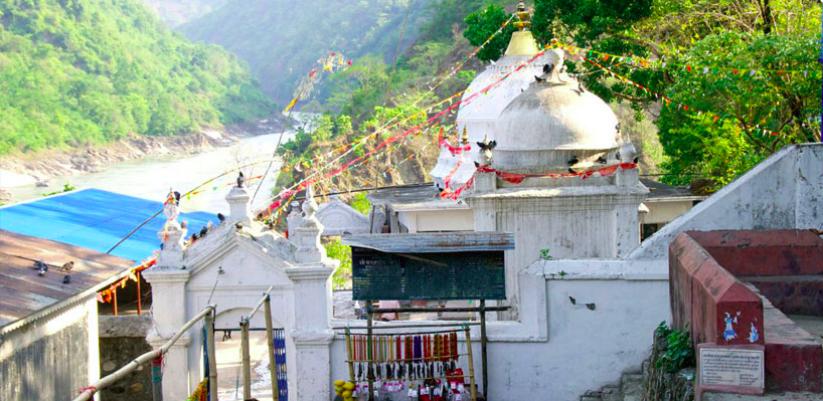 Another temple situated in Sunsari District is the Barahshetra temple. It is located at the confluence on Koka and Koshi Rivers. It is believed that this was the place where Lord Bishnu took the form of half lion half man to kill Hiranya Kashyap and end his evil reign. The temple receives a high traffic of visitors between Kartik Shukla Dashami and Purna Ekadashi.
2. Budhasubba Temple
Budhasubba Temple is situated on the top of a hill in Sunsari District. The temple was built in the memory of Budhasubba who arrived here during ancient times, mostly for hunting and disappeared one day. The temple is widely regarded by the Rais and Limbus of this region. It is said that worshipping the idol here ensures the fulfilment of the devotees' wishes.
3. Jaleshwor Mahadev Temple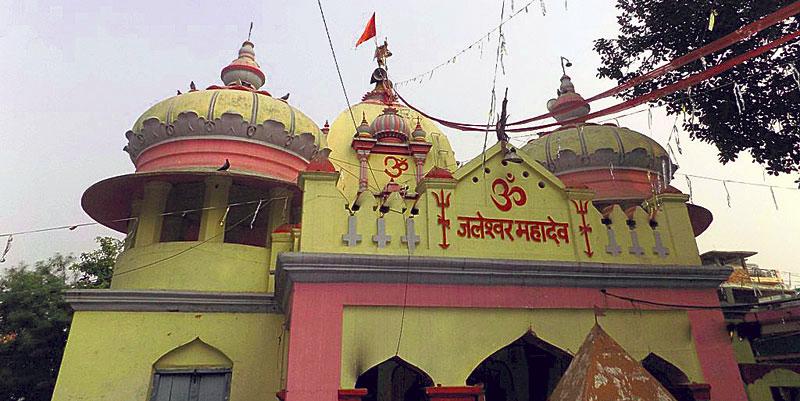 This temple is located in the district of Janakpur. 'Jaleshwor' literally means God of Water and here is a Shiva Linga, which is situated under water. The origin of Shiva Linga is explained in a legend. Around 250 years ago, a hermit named Jagadesh visited this place. After meditating for quite some time, he predicted that the ground would crack and a Shiva Linga will appear from it.
Every year in the month of Mangsir, religious ceremonies are held in the memory of the dead, by their family members. Food items are also offered to the idol. Huge religious gatherings take place during Shivaratri.
4. Dolakha Bhimsen Temple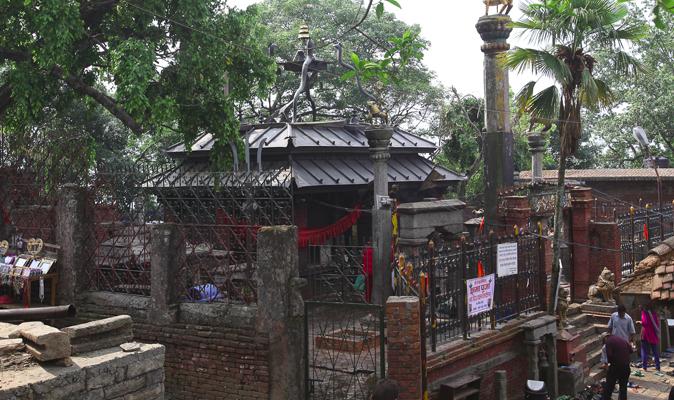 The temple of Dolakha Bhimsen is situated in Dolakha District. It is said to have existed since the 7th century AD. It is believed that devotees who worship the idol of Bhimeshwor here will be blessed with children, have a prosperous live and be saved from evil. The perspiration of the idol is considered as a significant activity, indicating the occurrence of either a natural calamity or political instability.
5. Gadhi Mai Temple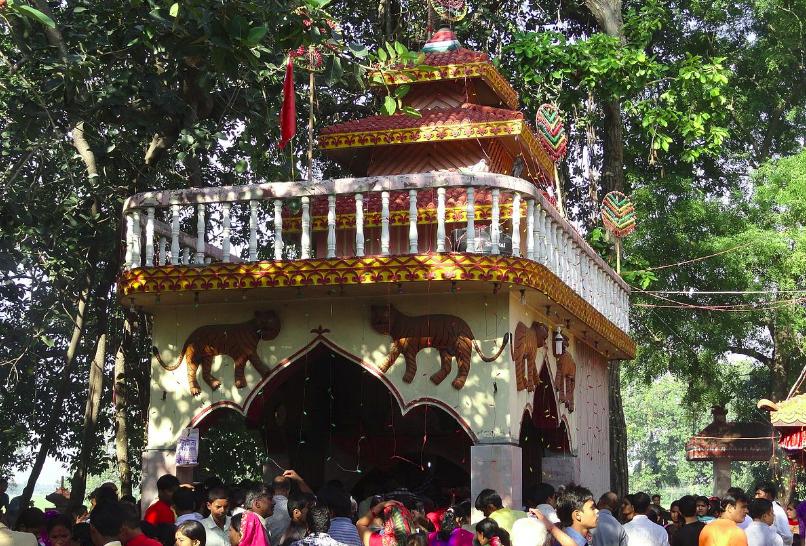 Gadhi Mai Temple is located in Bara District. Once in every five years, in the month of Mangsir, a month long fair is held. During this time, people worship the idol in the temple and take a bath in the holy pond. Animal sacrifices are also offered during this time. In fact, this temple receives the highest number of animal sacrifices, in comparison to all the other temples in Nepal. It is believed that following the rituals here fulfills the wishes of the devotees.
6. Devghat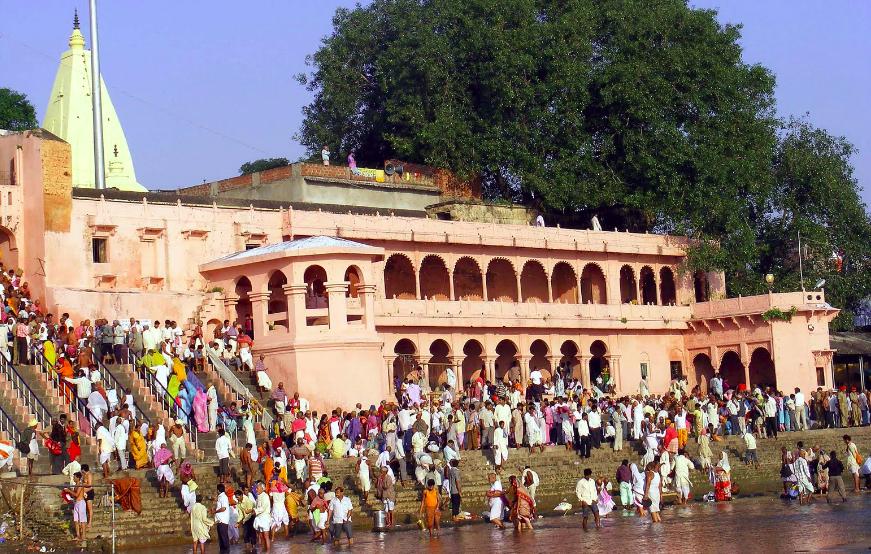 Devghat, situated in Tanahun District, is moreover a religious site with a complex of temples, religious caves and old age homes. The site is situated at a confluence of Trishuli and Kali Gandhaki Rivers. Temples like Laxmi Narayan Temple and Galeshwor Temple and caves like Sita Cave and Bashistha Cave lie here. Elderly people from around the country come and live here, and devote themselves to the god.
Religious gatherings are held here during Shivaratri, Makar Sankranti and Krishna Ashtami.
7. Bageshwori Temple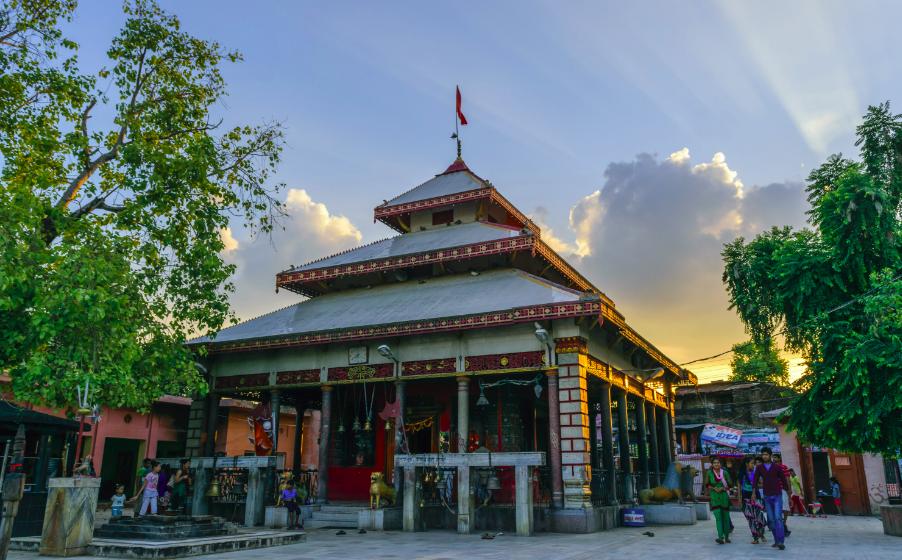 Bageshwori Temple is located in Nepalgunj, Banke District. The devotees visit the temple especially during the month of Dashain. It is believed that worshipping the idol here ensures the fulfillment of devotees' wishes. A unique feature of the temple is the statue of Khadeshwor Mahadev. This form of Shiva with a moustache is believed to not exist elsewhere.
8. Swargadwari Temple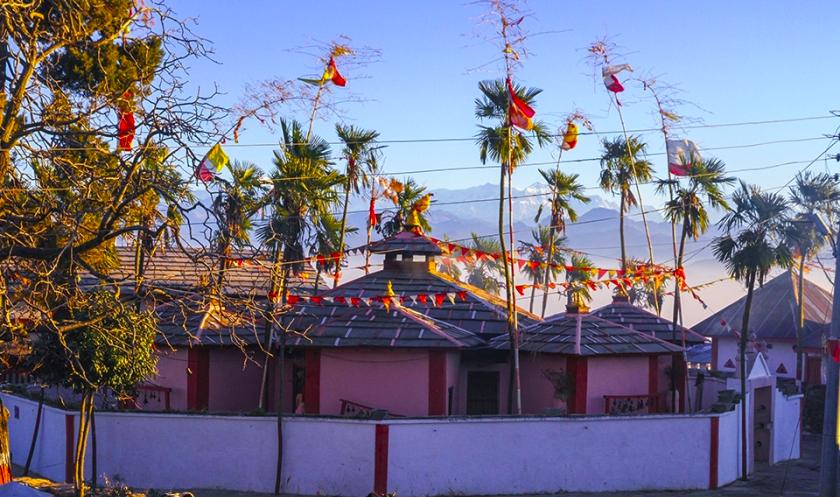 Swargadwari Temple lies in Pyuthan District. Swargadwar literally means, 'Gateway to Heaven'. It is believed that Pandavas used this place as their entrance to heaven. This place is also famous for Bal Tapaswi Mahaprabhu Shri Shri Shri Swami Hansananda Giri. 128 years ago, he used this place as a shelter, after attaining enlightenment as a child saint.
A sacred feature of the temple is a fireplace, which is said to exist from ancient time. Various deities are worshipped in the temple, by conducting activities like offering food grains to the sacred fire.
9. Shaileshwori Temple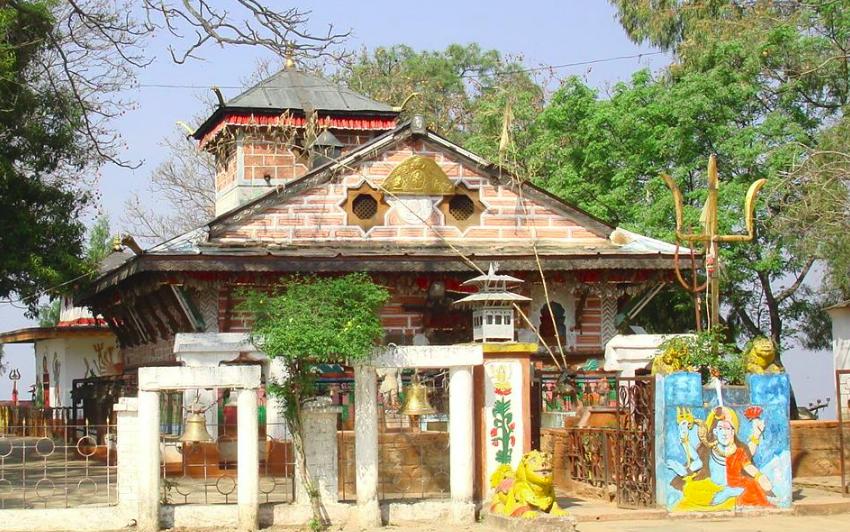 Shaileshwori Temple is located on the top of a hill in Doti District. Once every 12 years, Lakshya homage is conducted here by reciting mantras from holy books. Every year during Kartik Purnima a fair is organized here. According to a legend, once when Parvati was dancing here with Lord Shiva, she found other gods and goddesses spying on them. Out of shame, she turned into a stone idol. Hence, giving the place it's other name Shiladevi, literally translating to Stone Goddess.
10. Siddhi Nath Baba Temple
The temple of Siddha Nath Baba is situated in Mahendranagar, Kanchanpur District. It is said that worshipping the idol in the temple will ensure the fulfilling of devotees' desires. A tradition of offering bells to the temple once the wishes are fulfilled is also popular. Religious gatherings take place during Navaratri, Teej, Gaura Festival and Holi Purnima.
Conclusion
Each temple mentioned above is an asset to the country, and it's due to them that Nepal has gained the recognition of sacred land. They are important in their own rights as every year millions of worshippers visit these temples, expressing their gratitude and homage to the idols of the respective gods and goddesses.
So, the next time you plan a tour in Nepal, you should plan to include a few of these sites in your itinerary.
---
Recommended – History of Nepal in Map