OnePlus One users can rejoice as the eagerly-anticipated Oxygen OS build is finally here. The official package can now be downloaded from the OnePlus website and flashed on to the legendary One handset.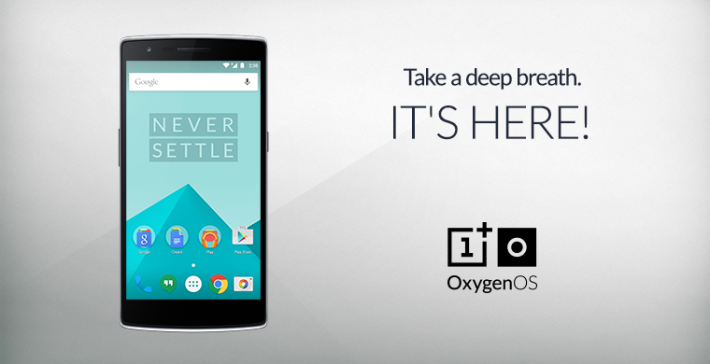 The initial version of Oxygen OS looks to be very close to stock Android, both aesthetically and from a functionality point of view. However, there are a number of features that the OnePlus team added in order to enhance the user experience.
Oxygen OS carries over gesture support, first available on Oppo's Color OS and adopted on Cyanogen OS 11s. You can draw various gestures on the screen of the OnePlus One (even with the screen turned off) and quickly launch apps like the flashlight or camera.
Another feature is the improved quick settings, which lets you reorder settings tiles and choose the ones you want to see. This feature seems to be inspired by Paranoid Android, and that should be no surprise, given that many of the key people behind PA are now contributing to Oxygen OS.
Oxygen OS also comes with a file manager, a welcome addition for any power user, as well as the ability to customize lockscreen wallpapers and switch between capacitive and on-screen navigation keys.
You can download Oxygen Os from OnePlus, with full installation instructions available. If you want to help, you can provide feedback by downloading and installing this special app. Note that updating to Oxygen OS from Cyanogen requires wiping the system and flashing manually, though OnePlus says an automated method is in the pipeline.
via – AndroidAuthority
How to Download Oxygen OS and Install in Your OnePlus One Phone
https://www.youtube.com/watch?v=aQVMG7atydc
Toolbox: http://inthiaano.com/oneplus-one-toolbox/
OxygenOS: https://forums.oneplus.net/threads/o…-guide.289398/
TWRP: http://dl.twrp.me/bacon/