The famous actor-comedian Russel brand practices Hinduism to which he got initiated through "Transcendental Meditation". He has also been touched by the Hare Krishna movement and chants the Hare Krishna mantra frequently and even visits the temples.
Img – https://www.bbc.co.uk/programmes/b037524r]
Russel, a vegetarian since the age of 14, famously had a Hindu wedding with Katy Perry in Rajasthan, India, together with the priest and all the rituals. Russel's spiritual journey has also helped overcome his drug-addiction and he is drug-free for more than a decade.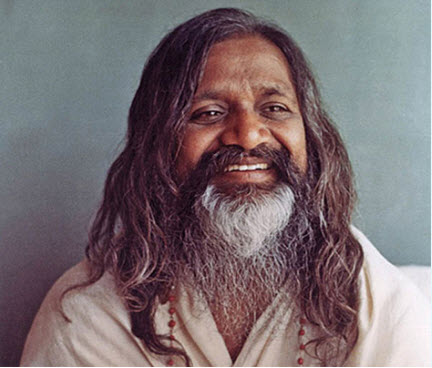 [Img -https://www.invinciblescotlandtrust.org/our-founder]
Transcendental Meditation technique was developed by Maharshi Mahesh Yogi, who has trained more than 40,000 teachers and touched more than 5 million lives. He has also been a guru to the "Beatles" who met him in 1967.

By doing his practices, Russel feels connected to a boundless consciousness that has no relationship with his thoughts, fears or desires. His energies are better channelised and he is more at peace with himself.
Let us hope Russel continues to inspire and entertain us with his talent and keeps progressing on the path of Sanatan Dharm which has touched many other global celebrities including George Harrison and Julia Roberts.
This article is part of the series on Global Celebrities who have been touched by Sanatan Dharma. Read more about Hinduism – a way of life for Julia Roberts.