John Lucas is a famous South African bodybuilder who is also a follower of Sanatan Dharma. He calls himself "India's adopted son". John is among the many popular celebrities, athletes and business leaders around the world who have embraced Hinduism such Julia Roberts, Steve Jobs and Russel Brand.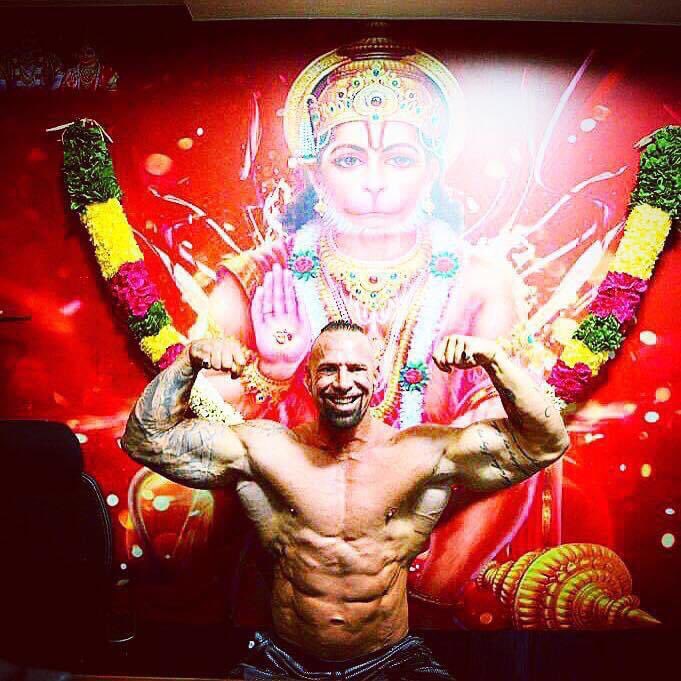 John Lucas is a spiritual seeker and a devout Hindu. He is a devotee of Lord Shiva and Lord Hanuman. In one of his Instagram posts where he is posing in front of Lord Hanuman, he writes – 
johnlucas_
#throwbackthursday to hitting a pose with the God of Bodybuilding, Hanuman ????! Some people recon that the superhero Superman was based on Hanuman. They have similar super powers.
#india #respect

He exclaims – "Jai Bajrangbali".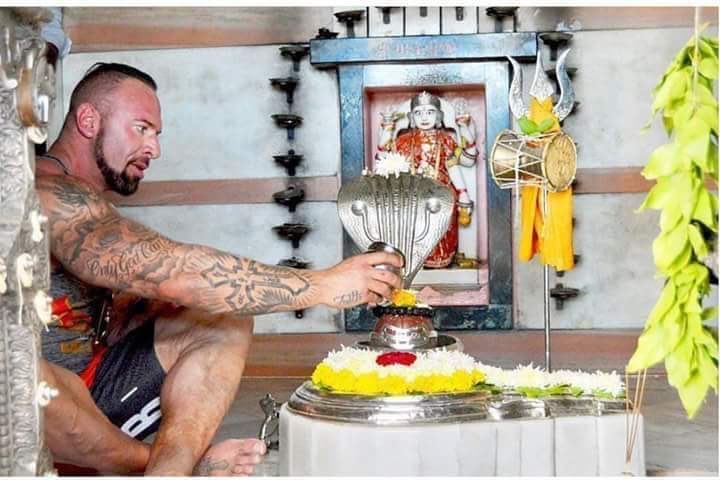 John calls India his "Second Home". In another post on social media he is talking about "karma" and destiny where he is posing with folded hands in the Indian greeting of "Namaste".
John frequently confesses his love for India and celebrates Indian festivals such as Diwali and Holi. Elsewhere he is seen holding the Indian flag wishing everyone on India's Republic Day.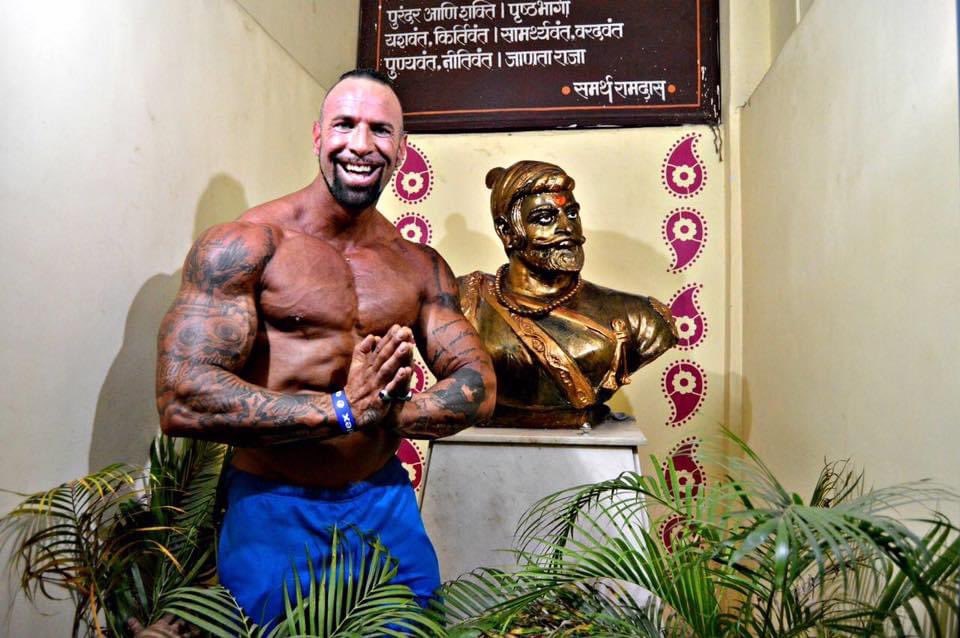 He writes in one of his Instagram posts in Hindi –  "India ??, meraa pyaar tumhaare liya kabhee khatam naheen hoga ❤️  " (India – My love for you will never end). He is also seen wearing "Dhoti" on many occasions. 
Besides being a pro bodybuilder, John – the "Gentle Giant" as he is called by his fans, is also a celebrity trainer, a pro athlete, a film and TV star and also the brand ambassador of Evolution Sports Nutrition (ESN).
He is also seen wishing his fans on Ganesh Chaturthi.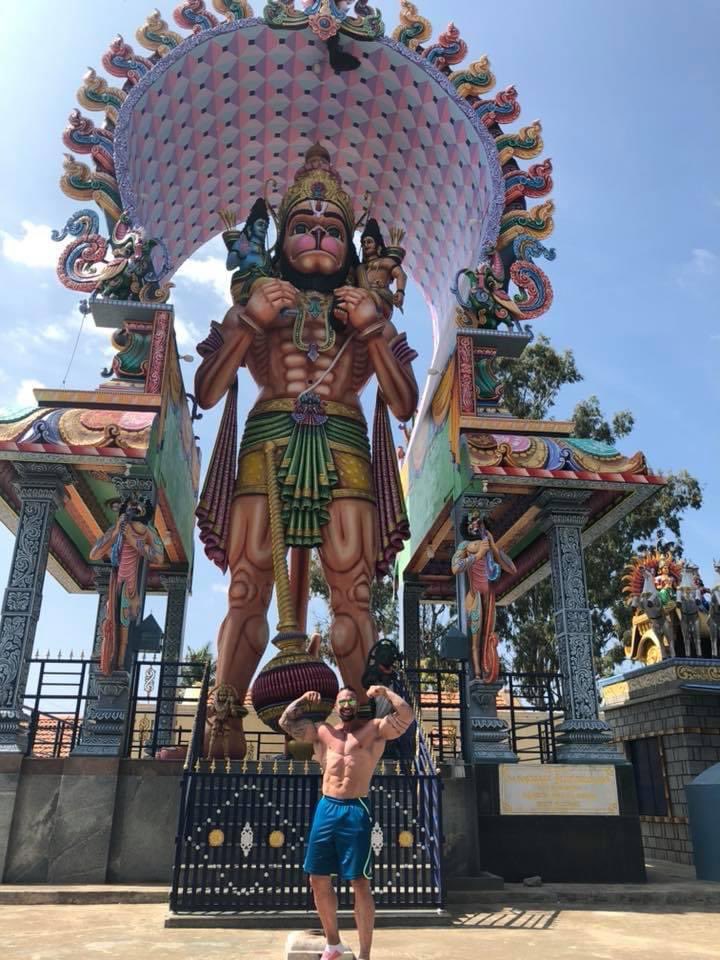 Images – https://www.facebook.com/JohnLucasAthlete/photos