USA is sending more than 200 stolen cultural artifacts , some dating back 2,000 years, back to India. Those valuable artifacts were looted from some of India's most revered religious sites over several years and offered for sale in the United States.
They include a 1,000-year-old bronze statue of Hindu mystic Saint Manikkavichavakar that was taken from a Chennai, India, monastery, and a bronze sculpture of the Hindu god Ganesh, also believed to be about 1,000 years old. The artifacts will be returned to India after legal formalities are completed.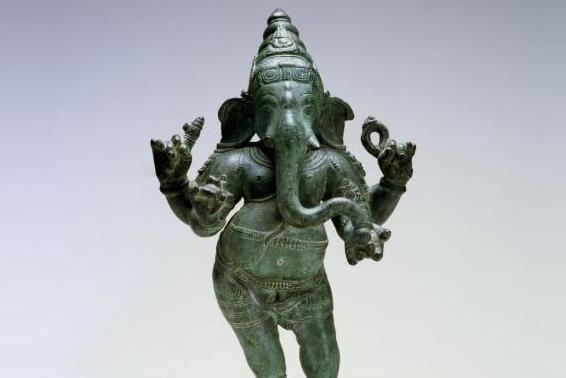 Modi and U.S. Attorney General Loretta Lynch participated in a repatriation ceremony in Washington on Monday.
"More than 200 antiquities and cultural artifacts that speak to India's astounding history and beautiful culture are beginning their journey home. It is my hope – and the hope of the American people – that this repatriation will serve as a sign of our great respect for India's culture; our deep admiration for its people; and our sincere appreciation for the ties between our nations," Lynch said.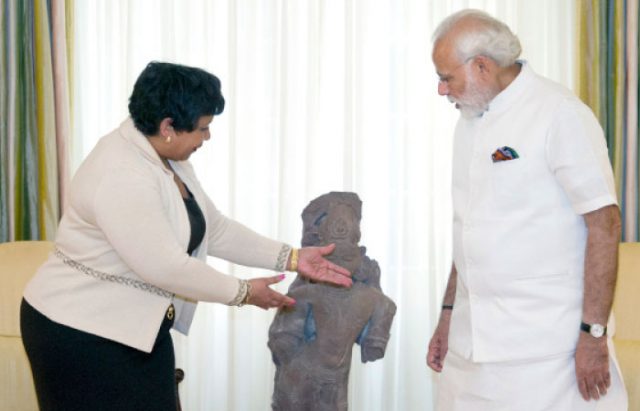 PM Modi added, "People are attracted to India for its ancient civilization. We have towns dating back 5,000 years. These treasures are to be enjoyed by the entire world. Technology can help us catch those indulging in illicit trafficking."
Speaking in Hindi, the Prime Minister said that in the last two years various countries have endeavored to return India's stolen cultural heritage.
"Both governments and law enforcement agencies of these countries now have become more alert on trafficking of cultural artifacts and are not only working to prevent it but also to send it back to the place of its origin," the Prime Minister said.
He then expressed "gratitude to the U.S. government for the sensitivity shown to India's heritage," adding: "This will evoke great respect among the people of India."
Many of the pieces were seized by U.S. Homeland Security investigators as part of Operation Hindu Idol, an investigation begun in 2007.
Source – IndiaTimes